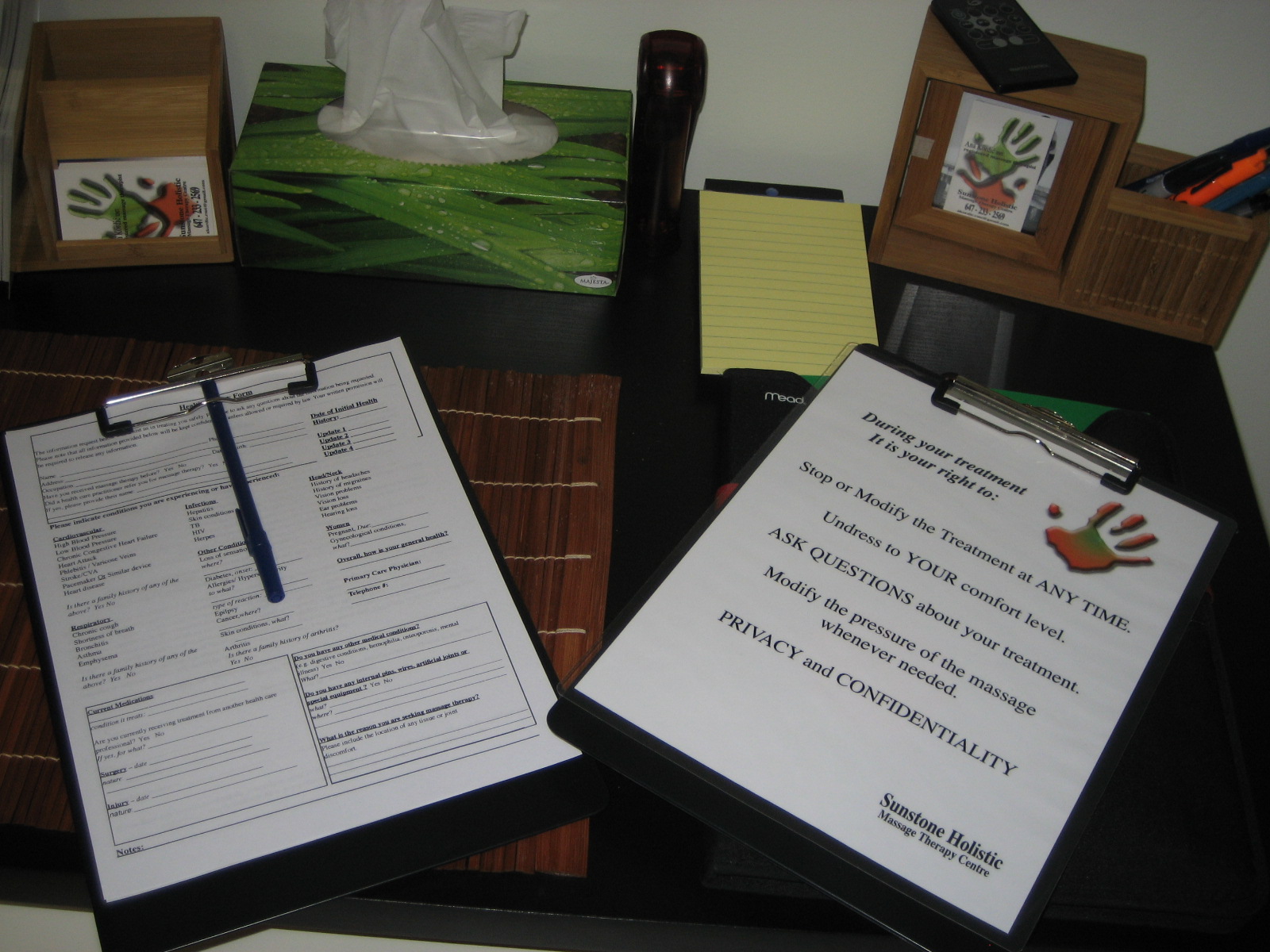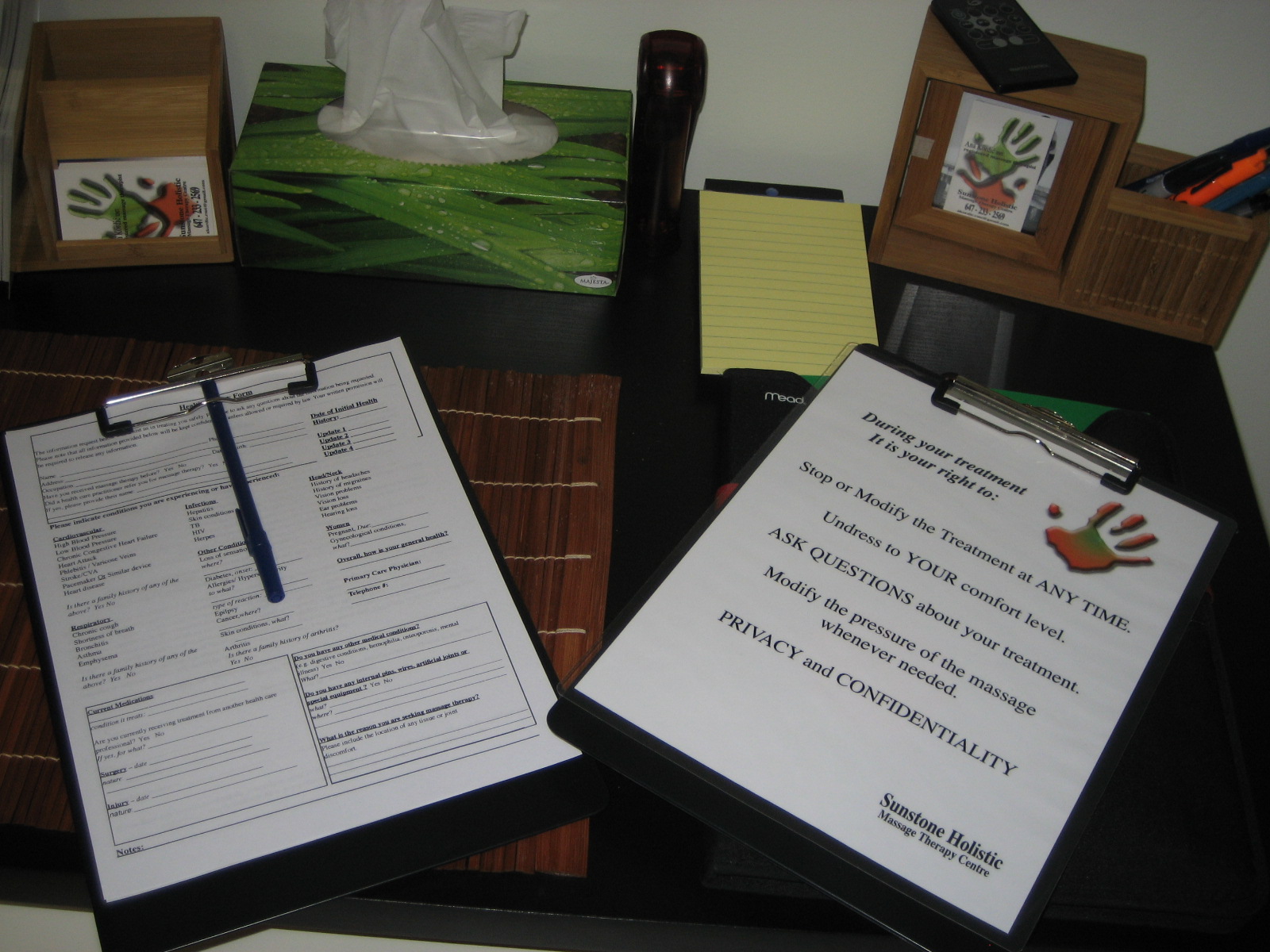 Confidentiality
On your first visit to Sunstone Massage Clinic, you will complete a medical case history form. This information, as well as any conversation between you and your therapist, will remain confidential. We take steps to protect your personal health information as governed by the CMTO Professional Regulations and the Personal Health Information Protection Act, 2004.
We don't collect your personal information on this site, and we ask you to call our office to book an appointment for your privacy.
Our primary purpose is to provide massage therapy treatment.